Member Profile : Anytime Media and Events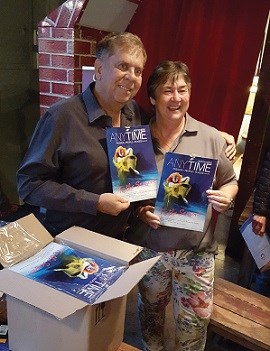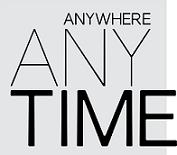 Anytime Media and Events launched eight years ago when the company published the in-room magazine for City Lodge Hotel Group, as well as in-flight magazines for some local airlines. The changing face of the media industry caused the publishing company to rethink its model and switch to online publications. These days they publish Anytime Anywhere, a combined print and online magazine geared for South Africans living abroad.
Geniene Preston, Editor in Chief of Anytime Anywhere magazine, says, "Our world got much larger when we first made the switch to online. Social media exploded and with YouTube and Snapchat we could tell a story better online than we ever could in print." Geniene is pictured with fellow publisher Rudy Absil.
The company found that providing shorter versions of stories with video and audio provided greater quantities of unique visitors; offering their advertisers better value for money. Material could be changed more frequently, and it was possible to do research on data retrieved from interactive advertising.
"It was time for Anytime Media to evolve into a bigger, better digital world of mobile phones, tablets and laptops.  As corporates blocked Facebook and other social media, the mobile became a source of entertainment and means for keeping in touch with the social world," adds Geniene.
Online however, proved to be such a noisy place that enjoying a story without flashing ads or trying to figure out where to go for the next bit of the story, was difficult. With their updated knowledge of online platforms combined with print magazine skills, it was time to launch a new print magazine with loads to read. Entering a business relationship with award-winning magazine designer, Alun Davies, gave the management team the edge they needed to risk going back to print.
The start of this year saw the team launch Anytime Anywhere magazine – a print and online publication aimed at local and ex-pat South Africans living elsewhere in the world. "The magazine covers the life and times of a South African living in an ever-changing political, religious and economic landscape," says Geniene, adding, "There are so many great people creating awesome memories, and with split families living all around the world, we couldn't resist creating a readership of people who reflect our patchwork cosmopolitan country and its people."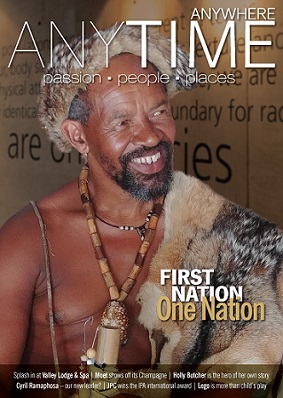 The February edition of the magazine includes a story about the Bushmen wanting to be recognised as the 12th nationality in South Africa. Having already walked from Port Elizabeth to the Union Buildings to deliver a memorandum to government, they are also planning to walk from Port Elizabeth to Cape Town this month. Anytime Anywhere is planning to accompany them and hand out the magazine along the way as a means of supporting the Bushmen's cause.
The team creating the magazine hails from both South Africa and the UK. The magazine is distributed free of charge to commuting South African families and seeks to bring nostalgia to those who wish they were still in South Africa. It is currently distributed through stores in the UK, Germany, Italy, Australia, New Zealand and Canada that market and sell South African items. Distribution to other countries is planned. Locally, the magazine is available to guests at Hilton Sandton, DaVinci Hotel & Suites, Nelson Mandela Square and various other points.
The Anytime Media and Events team also produce and place advertising for clients, host websites, design and manage websites and blogs, provide digital platform marketing expertise and digital and social media planning and maintenance as well as digital mall activations in conjunction with other companies.
From knowledge gained through experience, Geniene runs a Social Media School for Fools course. The course is geared to combine different social media platforms into a cohesive platform that gets your company and brand moving in the social sphere. Find out more about the course and register for the next one here.