Hyde Park Corner puts down roots with tree donation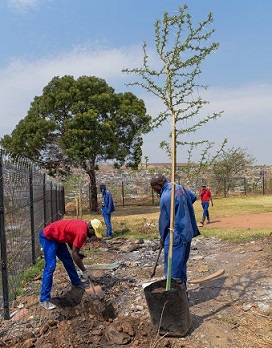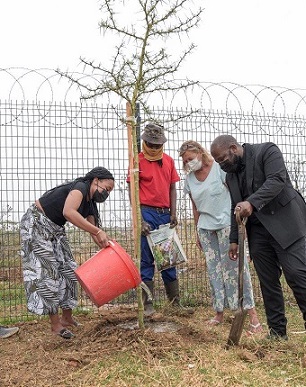 In honour of Arbour Week, Hyde Park Corner donated 12 Acacia Koorsboom trees to Rays of Hope on Monday, 7 September 2021.
Rays of Hope began operating in Alexandra Township 29 years ago and through their efforts there are now eight community-based programmes impacting over 2 600 people. Their vision is to create lasting change in Alex by building mutually transformative relationships to realise individual potential and create opportunities for development to independence.
Present at Donation: Trish Lockwood and Bertha Muchadeyi (Rays of Hope); Senezo Bhidla and Lerato Seku (Hyde Park Corner); along with two representatives from Princess Groot Bome who planted the trees.
Photographer credit: Lucky Lekalakala
NOTE: All Covid protocols were in place.