Culinary adventures at the Fairlawns Boutique Hotel and Spa.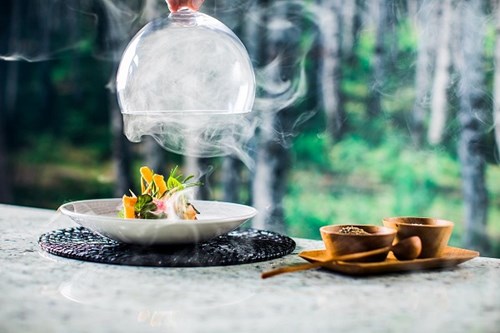 Experience a culinary adventure when you book a 5, 7 or 9-course meal in the private dining room at Fairlawns.
'Into the Woods', the private 12-seater dining room, is a Birchwood-themed space that recreates a sophisticated and enchanting forest environment under a chandelier. Executive Chef Jandri Niemand is the artist behind the culinary masterpieces. He chooses the best seasonal ingredients, focussing on creating bursts of flavour and depth in taste from a variety of textures. The real art is in the details; even the plates have been carefully selected based on the dish which is plated like a painting, to both delight the eye and the taste buds.
For more information and menu options contact: reservations3@fairlawns.co.za or +27 11 808 7300 www.fairlawns.co.za