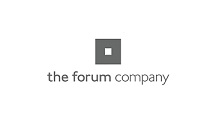 the forum company
Enquire Now
Address  Wanderers building, the campus, 57 Sloane street, Bryanston, 2021
Telephone   +27 11 575 3888
Email   info@theforum.co.za
Website   http://theforum.co.za/
Facebook   @theforumcompany
Twitter   @theforumcompany
Instagram   @theforumcompany
Company Profile   We are South Africa's leading events and conferencing company. With FIVE iconic venues, we continue to deliver extraordinary experiences.
The forum company has become an iconic brand and is known for its innovative style, fine food, service excellence, superior event planning, execution and art fairs. Few companies in South Africa offer such a diverse range of tailor-made event products and services. The forum company's architecturally distinct and heritage-rich venues in SOUTH AFRICA – the campus, turbine hall, white light, EMBASSY HILL and, l'antico giardino – are host to an array of corporate meetings, small and large conferences and gatherings, large events, weddings, teambuilding, cultural fairs and pop-up type events.
The forum company will take care of your every event requirement, delivering its service with professionalism and attention to detail.