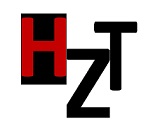 Horizona Transportation
Book Now
Contact    Maria Olyn / Simon Matsi
Position   Chairman / Marketing Director
Address   Maddison Square D603, 41 Kaptein & Claim Street, Hillbrow
Telephone +27 72 776 3017 / +27 79 740 0072
Email  horizonat2018@gmail.com
Facebook   horizona transportation
Twitter   @horizona transportation
Company profile   Horizona Transportation is one of the leading and accredited logistics specialist in South Africa, we operate in 9 (nine) provinces across the country specifically Gauteng, Durban, Limpopo, Kimberly, Mpumalanga and North West.)The company has been operating for more than five years. 
We provide services in different department/divisions such as Transportation (passenger and delivery), Construction, catering and cleaning, plumbing and courier services.  
Our aim is to deliver, solid, fully bankable, comprehensive services (logistics) at affordable rates by offering a transparent, open minded, hands - on approach to our highly motivated, passionate and dynamic team. In a competitive South African climate, Horizona Transportation believe in ensuring safety to our clients from both in transportation, catering and construction. 
Horizona Transportation is dedicated to our clients and provides the most outstanding services possible in terms of the needs and suitability of each client. We are strongly believe in delivering the highest standard of work in all our projects and constantly strive for perfections in all what we do. Horizona Transportation was previously in partnership with Moreteng Construction and it was operated under the umbrella of Moreteng.