Taste the Stars on Tsogo Sun Sandton Mile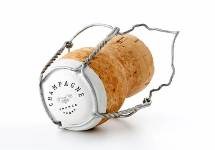 Taste the Stars on Tsogo Sun Sandton Mile
Tsogo Sun's Sandton Mile will be celebrating Champagne Day on Friday, 20 October for the fourth time with spectacular deals on bubbly that will have you not only tasting the stars, but feeling like one too.
At any of Tsogo Sun's three participating properties on the Sandton Mile – Sandton Sun, InterContinental Johannesburg Sandton Towers and Garden Court Sandton City – guests can enjoy bottles of bubbly nectar at discounted prices. Moet & Chandon Champagne Brut Imperial will cost just R535 per bottle and Veuve Clicquot Champagne Yellow Label Brut only R630 per bottle.
Tsogo Sun has expanded their Champagne Day offering with the inclusion of MCC sparkling wine for the first time this year with Krone - the best-selling MCC in the country according to official figures from AC Nielsen.
On 20 October exclusively the Tsogo Sun Champagne Day promotion will include a buy-one-get-one-free offer on when you purchase a bottle of Krone Night Nectar Rosé MCC or Krone Night Nectar Demi Sec MCC.
Please note that T&C's apply and limited stock is available. The promotion runs from 11h00 to 23h59 only on Friday, 20 October 2017.
For more information on the Tsogo Sandton Mile properties, please contact Adriaan Liebetrau on (011) 779 0000 or visit www.tsogosun.com
Follow us Twitter (@SandtonEvents) or keep up to date with our news on Facebook (@SandtonSun #TsogoSunSandtonMile).
…ends
About Tsogo Sun Sandton Mile
The Tsogo Sun Sandton Mile is the richest square mile on the African continent and home to four flagship Tsogo Sun properties: Sandton Convention Centre, Sandton Sun, InterContinental Johannesburg Sandton Towers and Garden Court Sandton City. These four Tsogo Sun properties meet the needs of every segment of the market with fine dining restaurants and over 1000 Tsogo Sun hotel rooms available between the hotels, and unlimited potential in over 22 000m² of state-of-the-art meeting, exhibition and special event space at the seven storey Sandton Convention Centre.
The Sandton Mile is located in the heart of Sandton's hotel, business and entertainment district and offers easy access to more than 5 000 hotel rooms (ranging from economy to deluxe), is adjacent to some of the country's premium shopping and entertainment complexes (Sandton City and Nelson Mandela Square), which provides 10 600 secure parking bays. The Sandton Mile's central position provides easy access to Johannesburg International Airport, Gautrain rapid rail and the Sandton CBD.
Sandton Convention Centre offers unlimited potential with over 22 000m² of state-of-the-art meeting, exhibition and special event space. Purpose-built to international standards, the convention centre is able to host meetings, conferences, exhibitions and special events of virtually any size and nature. It offers some of the most advanced technology available for convention and exhibition centres anywhere in the world. Multiple events can be staged simultaneously on four main levels, and 10 000 visitors can be accommodated at any one time. A team of highly trained staff is on hand to provide support services.
The Sandton Mile is managed by Tsogo Sun, the leading hotels, gaming and entertainment company in South Africa, providing a vast variety of hospitality and exciting entertainment and leisure experiences. Combining an established heritage with a professional and energised approach, the group proudly encompasses 14 casinos and over 90 hotels in South Africa, Africa, Abu Dhabi and Seychelles.