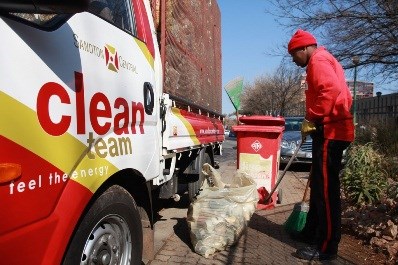 As Sandton is predominantly a business node, the City of Joburg and Sandton Central Management District are calling on businesses to participate in a Sandton Clean UP on the last Friday of the month; 24 November. 
Business are urged to commit to making it a regular initiative within the company to encourage a clean-up with staff, even if only for one hour at lunch time or each person's 67 minutes per month.
Those companies that are willing to commit are asked to complete a commitment form and send it to the Mayor's office. Please email secretariat@sandtontourism.com if you would like a copy of the form.