Member Profile : Rivonia Bed & Breakfast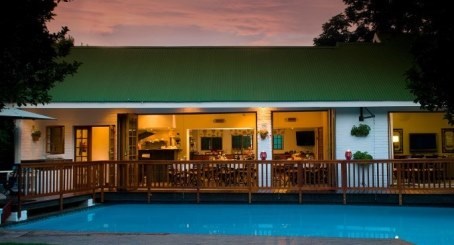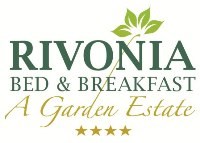 From a fledgling 2-roomed B&B conceived over shared pizza and wine in 1995, Rivonia Bed & Breakfast has grown into 50 rooms on a large garden estate. A multiple award-winning establishment, it was named the Best International Hotel in the 20-50 room category for the first ever Boutique Guest Experience Awards at the Boutique and Lifestyle Hotel Summit in London earlier this year. The B&B also won the Lilizela Provincial Tourism Award in the 4-star category this year.
Family run, the B&B was started by Jill and Gerard Marais, who along with daughters Nikki and Debbie, are hands-on, involved owners. A loyal, competent team that has grown with the business is one of the things that make Rivonia Bed & Breakfast the success that it is says Jill. "We firmly believe that being owner-run is the secret to our passion and our success," she adds.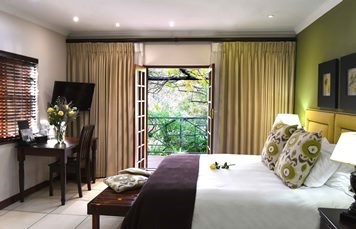 Back in 1995, with the Rugby World Cup looming, Jill and a neighbour were making pizzas for their families one evening. Over a glass of wine, the two decided that they would use the sport event to make some pocket money and converted three rooms on the two properties into guest rooms. While the Rugby World Cup didn't provide them with the hoped-for guests, it did lay the groundwork for expansion in 1998, when Gerard and Jill built an additional six rooms on the 6000 sq m of land they owned.
The 50 rooms are broken down into Standard, Luxury and Superior Rooms. Self-catering family units comprise two rooms en-suite with a common foyer. Family units have a full kitchenette.  All rooms offer a microwave, fridge, honesty bar and tea & coffee making facilities. Under-floor heating provides a warm, cosy stay during cold Gauteng winters. Superior and Luxury Rooms also have air-conditioning.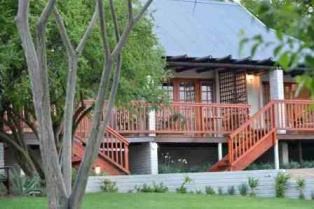 Rivonia Bed & Breakfast regularly receives a 5-star rating on TripAdvisor and breakfasts at the B&B are often mentioned. Guests can choose from a full health buffet and an a la carte menu, and seating is available around the pool for guests who want to enjoy the expansive, established garden and prolific bird life. Dinner can be arranged on request Monday to Thursday.
Frequented by both business and leisure guests, Rivonia B&B caters to the local and international market.
Located north of Rivonia, Sandton, the B&B is situated around the corner from Liliesleaf farm. Guests have easy access to major highways, retail outlets like Sandton City, Nelson Mandela Square and Mall of Africa, local hospitals, the Sandton Convention Centre, Gallagher Estate, Montecasino and the Rivonia Barnyard Theatre.