Market trader creates new mask-onesie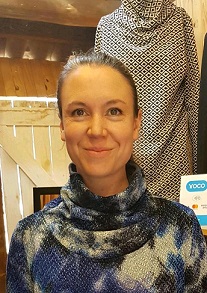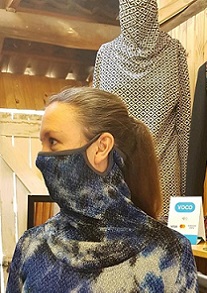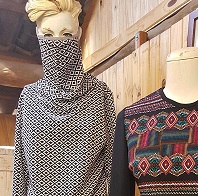 Vicky, the fashion designer behind the African Renaissance label that sells at Bryanston Organic & Natural Market, has created a solution that means there's no more having to go back to fetch a mask every time you leave the house.
Using a fabric that blends silk and viscose, she has created a 'high-end half onesie' that incorporates a mask into the blouse design. The mask section includes an extra layer for filtration.
Vicky trades at stall 15. The market is open on Thursdays from 9am to 1pm and Saturdays from 9am to 3pm.